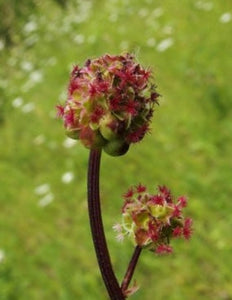 This small pink evergreen perennial wild flower is commonly found growing wild on calcareous soils.
As it is a member of the Rosaceae family along with the rose and strawberry. Originally native to the Mediterranean region, salad burnet has become naturalised in Britain.
Used fresh the leaves can be added to salads, sandwiches and as a garnish. Its cooling cucumber flavours also make it a good addition to lemonades and sparkling water.